Mental Health Awareness week – 9th – 15th May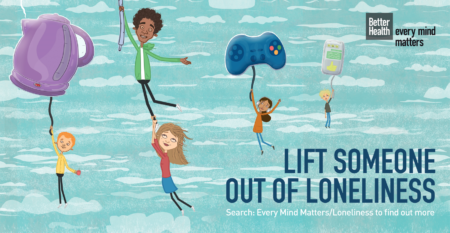 This years theme will explore the impact of loneliness and how we can tackle it, following recent research by the mental health foundation that showed that many people have increasingly been suffering from feelings of isolation and loneliness which has led to harmful consequences. They also discovered an increased demand from the public to see loneliness being addressed as a serious topic requiring urgent action.
The campaign will continue to point people towards the Every Mind Matters Loneliness webpage, where there is advice for ways to help yourself or others who may be feeling lonely and suggested support routes.
We will also have further information/ leaflets in the surgery.
Visit : www.nhs.uk/every-mind-matters/  for more information and helpful tips and tools.