Here at Farnham we aim to help all those with carers and equally importantly, the carers directly.  We want to provide carers with information and support to enable carers to lead healthy lives.
Please see the resources below to find out about services which may benefit you.
Peer Support
We'd like to take this opportunity to let you know about a new parent/carer group that is starting in South Tyneside.  The sessions are aimed at those parents/carers of children and young people who have experienced difficulties with their mental/emotional health and who may have accessed services either now, or in the past.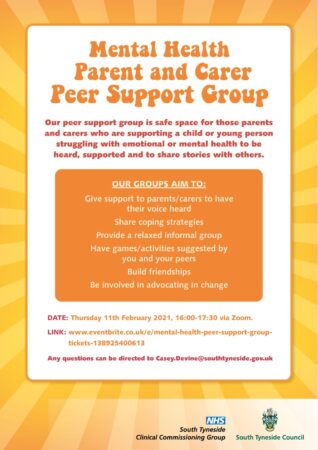 The Little Orange Book
The Little Orange Book contains advice and tips on how to manage common illnesses and problems that babies and young children often experience in the first 5 years of their lives.  it also has information on more serious conditions, what to look out for and how to get help.
Credit to Newcastle Gateshead CCG and their GPs, Health Visitors, Practice Managers and Staff, Pharmacists, Pediatricians, Children's Nurses and Parents and Carers for working together to produce this resource.
Healthier Together App
The Healthier Together App can be found on Google and Apple
https://play.google.com/store/apps/details?id=com.cenigma.healthiertogether&gl=GB
https://apps.apple.com/gb/app/healthier-together/id1507487185