Health Promotion – When Stroke Strikes Act F.A.S.T
Public Health England in partnership with NHS England and Improvement have relaunched the national "Act F.A.S.T." stroke campaign across national channels. The campaign is designed to inform the public about the signs of a stroke and to encourage people who recognise any single one of the symptoms of stroke, in themselves or others, to call 999 immediately.
Today, Tuesday 9th March, is the PR launch for the campaign with campaign messages being supported across TV advertising, broadcast video on demand (catch up TV), radio, social media, as well as PR, alongside tailored and translated communications for ethnic minority communities. The campaign is running until early May, creating lots of opportunities to get involved.
We have launched an updated Act F.A.S.T. campaign as stroke strikes every five minutes in the UK – and can change lives in an instant. Yet the pandemic has seen a significant fall in stroke admissions and 1,413 excess deaths from stroke between 21 March 2020 and 22 January 2021 (7% higher than expected).
The campaign is built around the 'Act F.A.S.T.'  (Face, Arms, Speech, Time) acronym to emphasise the importance of acting quickly by calling 999:
Face – has their face fallen on one side? Can they smile?
Arms – can they raise both arms and keep them there?
Speech – is their speech slurred?
Time to call 999
The faster a stroke patient receives treatment, the better their chances are of surviving and reducing long-term disability.
Winter Wellness – Support our Mental Health Campaign
Information to request a free campaign pack  Winter wellness campaign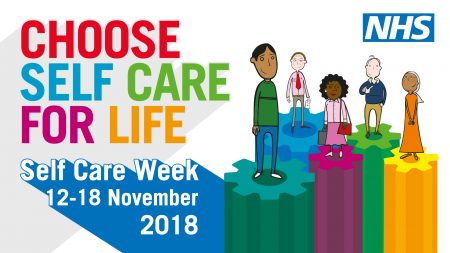 Self Care Week is 12-18 November 2018
There are some self-limiting illnesses you may find quicker to treat at home or with the advice of your local pharmacist.  Please see some links below to some fact sheets which may be able to assist you with your recovery.
20131030-SCF-Fact-Sheet-No-11-Otitis-Media-v1-final
20131030-SCF-Fact-Sheet-No-12-Common-Cold-v1-final
20131030-SCF-Fact-Sheet-No-13-Sinusitis-v1-final